Project Supervisor Mac Casares | Meet the team
Meet Mac, Venture Supervisor, Carpenter, and Senior Builder!
Mac (supplied title Michael Casares) joined Hammer & Hand as a carpenter in the tumble of 1998. A indigenous Oregonian, Mac was lifted on a farm and started doing work as a laborer for his uncles at the age of 13. Mac experienced a quick stint on a crew building a hotel in Los Angeles right out of superior school in advance of he moved to Colorado for much of the 90s. Apart from his time in Colorado used building in the summer time and instructing snowboarding in the winter, Mac has used the majority of his job at Hammer & Hand.
When asked what drew him to becoming a builder, Mac replied,
"I wouldn't say I generally experienced a enthusiasm for this form of function but uncovered that I picked it up fairly easily and excellently immediately. The enthusiasm came later on when the dedication to carpentry was produced."
With an aptitude for hugely technological and outdoors-the-box tasks, the inventive and analytical Mac continued to excel at Hammer & Hand, finally turning into 1 of our most indispensable crew associates. In addition to his Task Supervisor responsibilities, Mac also handles a great deal of firm operations, overseas using the services of, and serves as a valued voice in the Hammer & Hand Diversity, Equity & Inclusion Workforce.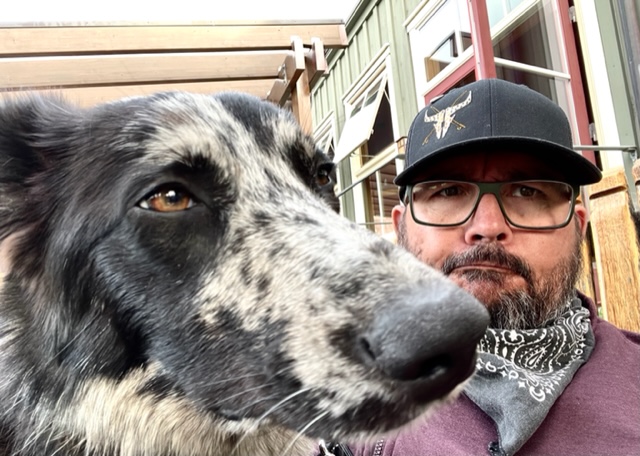 Affable and speedy to throw down a pun or a person-liner, Mac endedeared himself quickly to co-employees and supervisors alike. These days, he is generally seen with his Insta-famous puppy Cricket (@the_globe_according_to_cricket) and a short while ago welcomed a new pup, Olive, to the family!
Abide by Mac on Instagram @mac_casares
---
Fulfill far more Hammer & Hand Group members!
Apprentice Carpenter Annie Rentz
---
Look at out one of Mac's modern projects
Glen Road Residence
---
Stick to Hammer & Hand on Instagram @hammerandhandbuilds other YouTube!
Back to Industry Notes